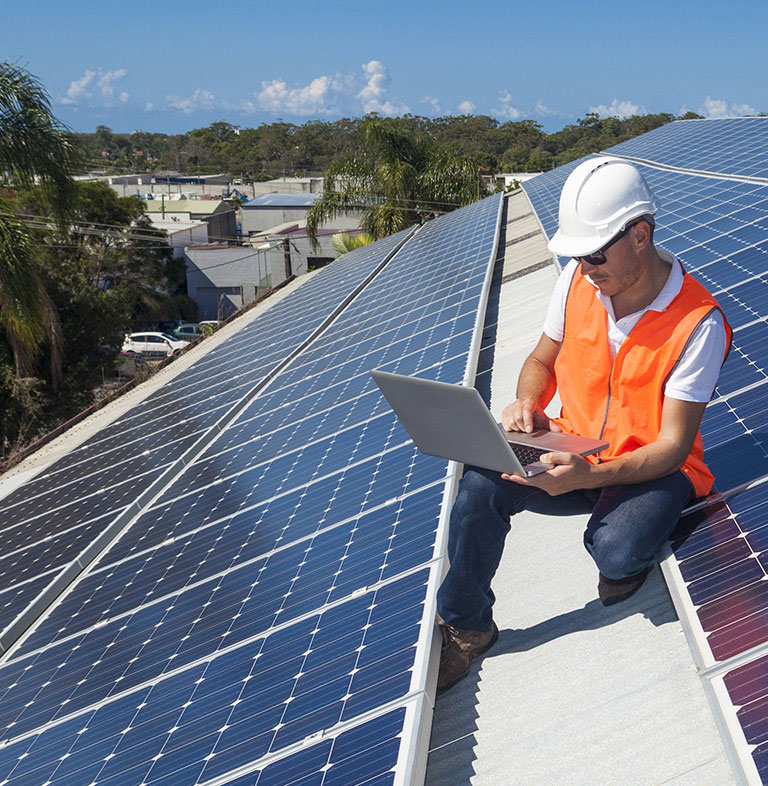 PV Application & Installation
At Energy Solutions Seychelles we provide a range of services including energy efficient consultation and renewable energy implementation. Our professional staff will guide you through the process of applying for a grid-connect roof mount solar pv photovoltaic system.
– Applying to Seychelles Energy Commission
– Liaise with PUC regarding metering point and system capacity
– Consulting with your architect in regards roof design
– Discuss with your electrical contractor for wiring and electrical demand
– Advise on financial options and assist with loan approvals
Alternatively, we can advise on the size of solar hot water system required to suit your household.
Additionally, you require information about reducing your energy, we can provide a list of energy saving tips and recommend energy efficient devices.
Once your solar pv system or solar hot water system is installed, we can provide a range of maintenance and monitoring services to keep your system performing to its optimum capacity.
Solar PV systems require minimal maintenance so are a reliable renewable technology.
PV panels are designed with a life span of 25 years. The panels are made of a protective tempered glass made for outdoor use. However, over time the panels may accumulate dirt and become less efficient. Therefore it is recommended to gently wash the panels with a non-abrasive brush and water.
Alternativly, at ESS we can provide a regular pv services and maintenance contract to ensure your panels are clean and your system is working to its full potential.
It is recommend, your solar PV system is inspection regularly for any faults that can lower energy production. Your inverter stores data that can be downloaded by a qualified technician. Furthermore, this data can be analysed to assess your annual production.
In addition some inverters come with an optional extras to connect your system to a WiFi device. Once online, your system can communicate with your inverter to monitor your system. The software can produce daily reports about your pv production. Also it can warn you of any system failure by messaging a fault report.
Currently we monitor many of our customers systems to make sure the system is performing at optimal capacity.
We can maintain your PV system
Our staff are trained to service your PV system to ensure optimal performance.